EuroSDR - AMS GeoBIM benchmark workshop
The GeoBIM benchmark workshop was held on next December 2nd/3rd in the Amsterdam Institute for Advanced Metropolitan Solutions, in Amsterdam (Kattenburgerstraat 5, Building 027W, 1018JA) to get insight into the GeoBIM benchmark results and explore in detail the related topics:
3D city models,
Building Information Models,
respective open standards (CityGML, CityJSON, IFC, and more),
GeoBIM use cases (automatic building permission issuing, asset management, energy simulations).
Workshop materials
Here you can find the slides presented at the workshop. In the square brackets you find the approximated beginning-end minutes of respective presentation in the recordings.
---
I day - 2nd December 2019
Recording of the first day is here.
F. Noardo [34:00-51:30], "Welcome and introduction on GeoBIM"
T. Commandeur [52:48-1:18:27] & B. Dukai [1:18:27-1:38:15], 3D city models overview; CityGML overview and CityJSON alternative
S. Vitalis [2:16:05-2:41:35], GeoBIM benchmark results: the support for CityGML (Task 3)
L. Polia [3:54:33-4:12:33], Building Information Models overview
H. Tauscher [4:13:55-5:05:00], Industry Foundation Classes overview
T. Krijnen [5:06:15-5:38:05], GeoBIM benchmark results: the support for IFC (Task 1)
A. Labetski [6:00:23-6:13:37], The world is not all CityGML and IFC: other Geo/BIM standards (LandInfra, gbXML, INSPIRE…)
J. van Liempt (led by) [6:15:00-7:18:42], Workshop - Replicating the results for GeoBIM benchmark Task 1 and 3
C. Ellul (led by) [7:18:43- the end], Conclusions and discussions: ideas towards integration
---
II day - 3rd December 2019
Recording of the second day is here.
J. Stoter [15:42-27:00], The EuroSDR GeoBIM project
H. Tezerdi, F. Noardo [27:35-1:06:34], GeoBIM for building permission issuing
P. Arapakis, F. Noardo [1:07:05-1:43:27], GeoBIM for microclimate simulations
N. Moretti, C. Ellul [2:10:33-2:42:00], GeoBIM for asset management
S. Vitalis [2:51:30-3:19:20], Stop copying your files: versioning for 3D city models
L. Harrie [4:12:00-4:45:50], Georeferencing BIM and IFC data: GeoBIM benchmark Task 2
C. Ellul [4:45:50-4:50:50 and 5:09:04-5:26:00], Demonstration about georeferencing IFC in Revit
H. Gorne and T. Kaiser [4:52:25-5:08:22], Demonstration IfcGeoRefChecker
J. Tekavec, [5:46:25-5:55:34], Georeferencing with FME workbench
N. Sahleb [5:56:30-6:20:05], Options for conversions: IFC to CityGML and CityGML to IFC (GeoBIM benchmark Task 4)
N. Sahleb [6:20:05-6:38:27], Automatic Conversion of CityGML to IFC
H. Tauscher [6:40:00-6:54:35], IFC2CityGML tool
---
Programme and speakers: Download the Detailed programme and Speakers here.
---
Workshop pictures
---
---
Other GeoBIM benchmark events
One more event was organised as part of the GeoBIM benchmark project: the GeoBIM benchmark (web)meeting.
You can see some outcomes of the meeting in the following.
GeoBIM benchmark (web)meeting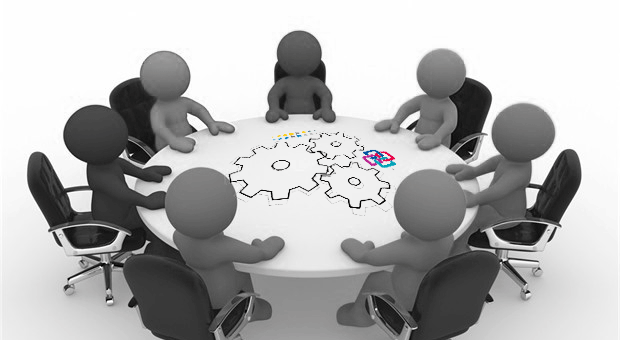 When
on Monday, 8th July 2019 h. 9.30 - 11.00 CET
Where
at the TU Delft, the Netherlands, room BG-west-350.
Or around the world, joining it through the web
What
14 people participated, and it was useful to share the issues found during the tests, usually common to many, and to discuss the Tasks and the challenges.